.
Pierre-André Potts, new Deputy Director of the Major Projects and Innovation Department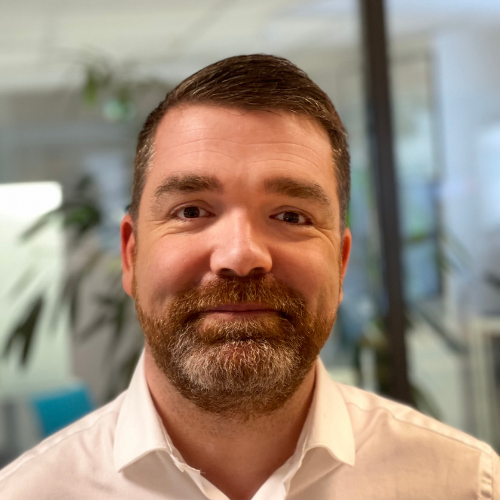 Created to assist the ARMONIA Group in its transformation towards new challenges, the Major Projects and Innovation Department is headed by Corinne Colson Lafon. Its objective is to develop new offers on the Workplace and Hospitality Management market.
The arrival of Pierre-André Potts confirms Armonia's mission to strengthen its position in the facility management market by deploying a disruptive approach: hospitality management. Pierre-André will be responsible for structuring, deploying and selling the hospitality offer, particularly to companies wishing to enhance the experience of their employees by offering an innovative service-based approach to office life, whether face-to-face or teleworking.
Armonia does not want to become a classic facility management player but wants to propose new organisational and managerial models that put the welfare of the employee (receptionist, security guard, cleanliness officer, maintenance officer, etc.) at the centre of its approach for a better quality of service and thus ensuring a rewarding employee and visitor experience.
Biographical details
Pierre-André Potts is a proven expert in the sector and has a typical FM background.
He began his career in 2008 as an Operations Engineer in the Multi-Site Department of the French Operations Division at Faceo FM (Vinci), before occupying the position of Key Account Manager EMEA in the Corporate Department of the Facilities Division of Vinci Energies in 2010.
In 2012, he left Vinci for the Samsic Group where he occupied positions in the operations and sales departments for 8 years. In particular, he managed the operation of all Samsic Facility Management contracts in France and created the Samsic Facility project office in charge of defining the dimensions, designing operational organisations and drafting strategic commercial offers, in single activities (cleanliness, security, hospitality, multitechnics), in multiservices or in Facility Management.
He joined Armonia in January 2021 to reinforce Corinne Colson Lafon's Major Projects and Innovation Department.